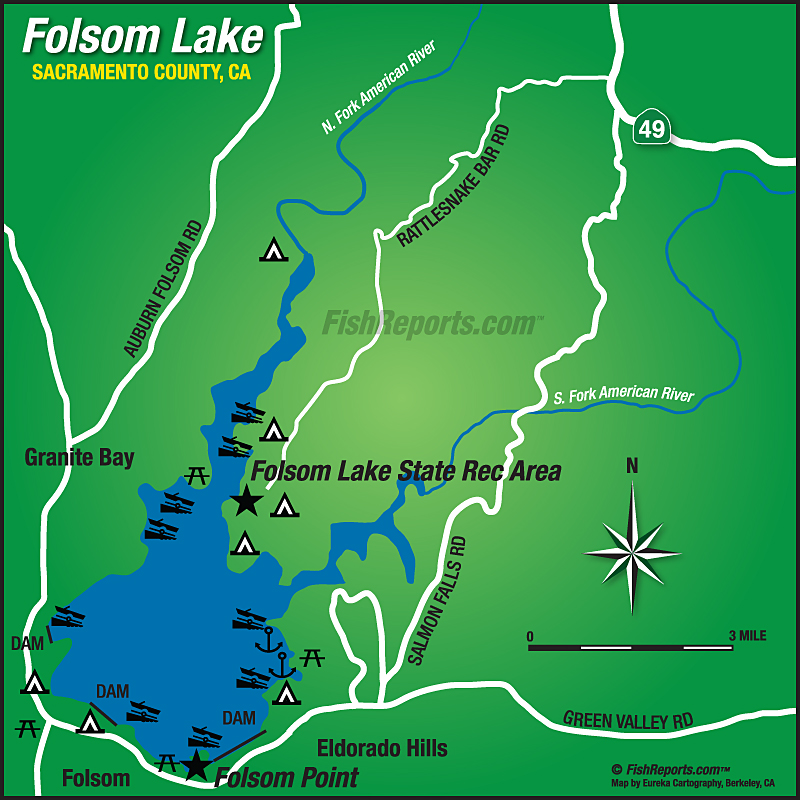 With the Delta off limits before the Wild West Bass Trail event this weekend I took the opportunity to sneak out to Folsom Lake. I had the chance to get on the lake for a few hours Monday evening.
            This was my first time on the lake in the past 6-7 months. Being that I was not dialed in on a bite I just went fishing. Its evenings like these where you get to test your instinct and your ability to make real time decisions on the water.
            Upon backing the boat into the water, I powered up my Humminbird depth finder to start getting my water temp readings and adjusting my water level offset for the current lake conditions. The results came back with 81 degree water temp and a lake level that was about 25-30ft down from full pool. I did notice a lot of fish suspending off the bank. Usually when I see suspending fish in the summer and fall it means the lake level is dropping. With this new info and having noticed the tons of boat wakes rocking my boat I made the decision to get away from the boat traffic in hopes to find a topwater bite.
            After a short little run, I stumbled upon one of my waypoints that set up perfectly. A long flat that tapered off into 25 ft of water. After idling over the ledge and marking a few fish we made a handful of casts with some bottom baits but only managed 1 bite.
            After fishing the ledge briefly, we continued to move further from the boat traffic and found a bluff wall with some shade on it. We threw top water, X-Zone Lures Tubes, and a Picasso Lures Football Jig with only a few bites. We continued down the bluff and found a small rock vein. After making a few casts with the tube we got bit and to our surprise it was a 3lb small mouth.
            As the evening progressed, we had a few more small fish eat until we pulled up to our last stop. We pulled up on a point hoping to fish in 20-30ft of water. After a few casts with the Picasso Lures Jig out deep I decided to cast at a tree in the water on the point I was fishing. The jig fell next to the tree, I hopped it once, and boom I got slack lined. I reel down and lay the hammer to this fish with my Dobyns Sierra 735c and get the fish to the boat. Turns out it's a 3lb spotted bass. Like a sign from above I chose to keep fishing into this cove and we were able to catch a 3lb largemouth on a topwater bait and another 2lb largemouth.
            We did not have a ton of fish catches but the ones we did were good ones. Thank you for taking the time to read this article. I will have a link to all product used below. If you have any questions about this report or any other reports please feel free to reach out to me via email or through my social media channels (@ryanhallfishing).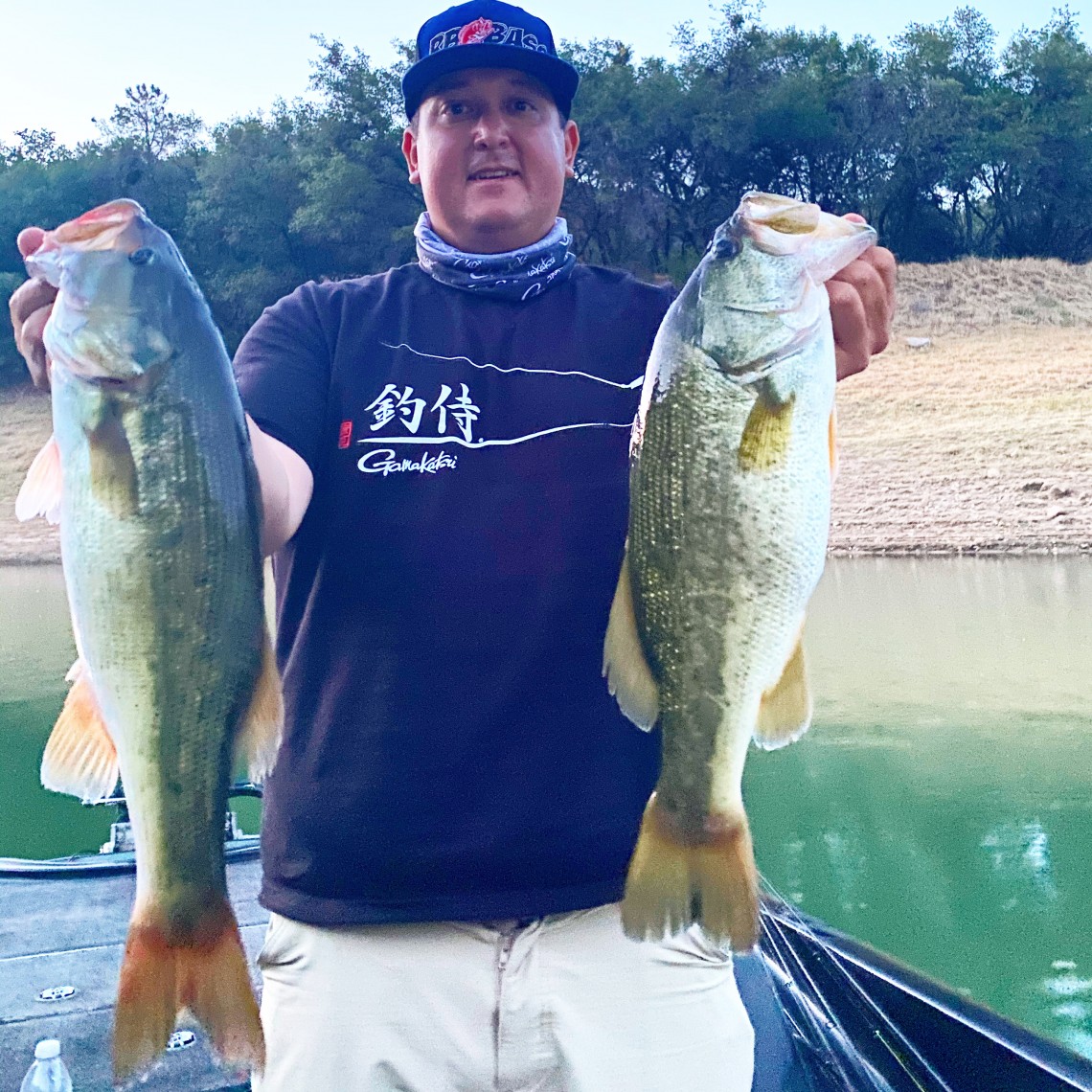 Ryan Hall
@ryanhallfishing
ryanhallfishing@gmail.com
Product Used:
Picasso Lures Football Jig: https://www.picassooutdoors.com/Picasso_Football_Head_Jig_Dressed_p/pffj.htm
Gamakatsu Drop Shot Hook: https://www.outdoorproshop.com/Gamakatsu-AM-G-Finesse-Drop-Shot-Hook-p/gamakatsu-amgfinds.htm
X-Zone Lures Tube: https://www.xzonelures.com/site/shop/detail/x-tube-375-inch-8-pack
Dobyns Rods Sierra 735c (jig): http://dobynsrods.com/rods/sierra/
Dobyns Rods Sierra 702sf/703sf (drop shot/tube): http://dobynsrods.com/rods/sierra/
Ima Skimmer: https://www.outdoorproshop.com/Ima-Lures-Skimmer-p/ima-skmr.htm
Heddon Spook: https://www.outdoorproshop.com/Heddon-Super-Spook-p/heddon-super-spook.htm
X-Zone Lures Finesse Slammer: https://www.xzonelures.com/site/shop/detail/pro-series-finesse-slammer-fishing-lures