IMA-Optimum Baits Continue with RB BASS in 2019
RB BASS is proud to announce its continued relationship with IMA and Optimum Baits for 2019. RB BASS and its Tournament Angler group have been working with IMA and Optimum baits for years now. Were excited to continue helping  IMA grow on the west coast and beyond. The last few years Ima has expanded its product offerings and continue to produce game changing products at a great value. Look for great things in 2018 from IMA and Optimumbaits!  Below are details on some of the new IMA and Optimum products that have hit the Fishing World by Storm the last few years.
The ima Suspending Vibration features a design based on the popular Rock N Vibe lipless crankbait. It is a 15% larger body and will suspend unlike most lipless crankbaits. It features a tight, pulsating vibration and rests 3-4 feet above structure. The bait acts like a jerkbait and will suspend completely at rest, making it an ideal lure for fishing above grass, rock and wood. It can be fished like traditional lipless crankbaits and paused at any moment to trigger strikes from less aggressive fish.
"Built from the frame of the Rock N Vibe and increased in size by 15%, this suspending lipless crankbait is different from anything else on the market."
"A Nice Clear Lake Bass Chokes the ISV-70 with Ron Howe"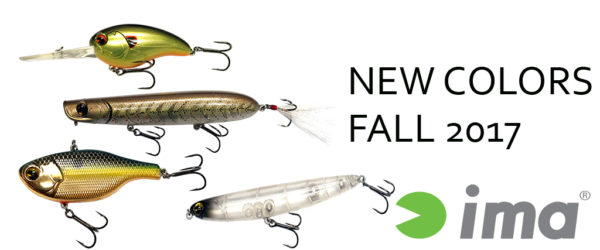 " Josh Parris with a 13lb Giant Bass caught on the IMA Pinjack Crank Bait!"
For more Game Changing baits check out www.imalures.com
Also check out www.optimumbaits.com