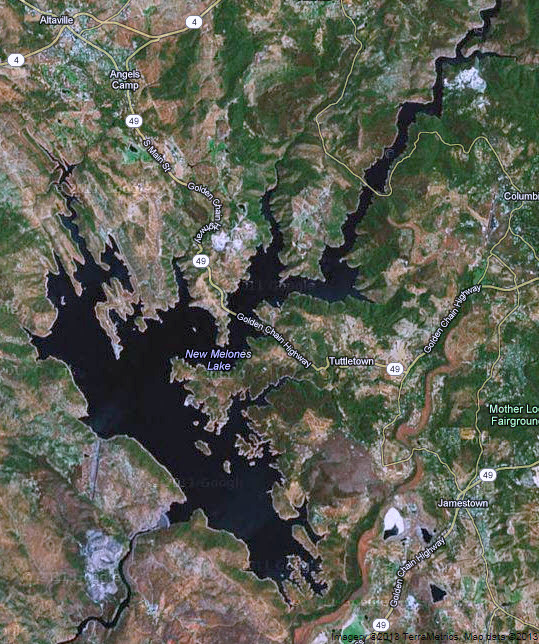 Water Temp 52-54
New Melones is still fishing decent for both numbers and quality. With the lack of rain and warmer than usual weather for January, it has the fish unsure if they want to move up shallow or stay deeper. Shad is still found 30ft to 70ft deep but I did see some bass push bait all the way to the surface this weekend and watched a good buddy actually catch them while they were busting. Nothing big but some solid 2.5s to 3s. The 3.5s to 4 pounders came in 40 ft this week.
Flutter spoons, big jigs and A-Rigs have been putting the bigger fish in the boat. Humps and points with big rocks or wood have been holding big numbers of fish and still finding big groups of fish in a few creeks as well.
On sunny days there is a mid day grind! It is super tough to get bites from 10:30am to 2pm so we've had to pick up spinning rods during the slower periods. Translucent color worms have been tricking them during that time of day. They need a bait they can't get a good look at with the water being as clear as it is.
Come get out with me and see my perspective on fishing these motherlode lakes! 
Christian Ostrander Guide Service-(209)648-3778