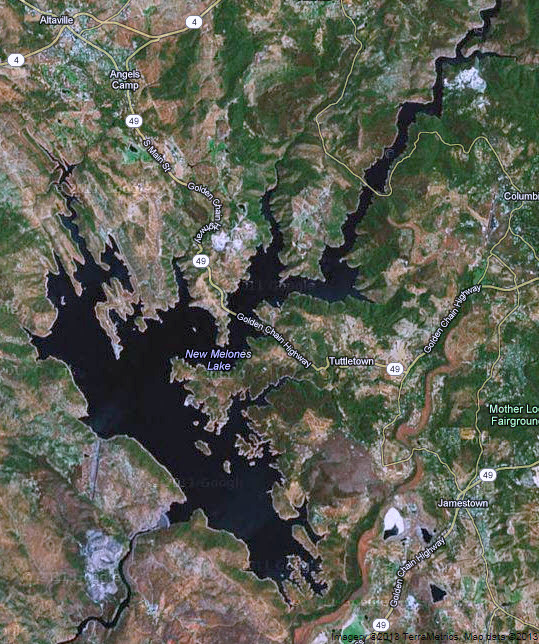 Melones is still fishing better than most motherlode lakes at the moment. Over the last 2 weeks I've started to see more quality bass being caught. Run offs from heavy rains have spiked oxygen levels in the water, while also washing down food for baitfish and crayfish making every species of fish on the hunt.
For bigger fish we have been fishing 2-10 ft in the morning and once the sun comes up we move out to 15-30 ft range. The jig bite has picked up quite a bit for me using a bulky 1/2 or 3/4 jig around rock or wood bringing it down hill. If they won't eat that then I'll go to a 3/8 Texas rigged creature bait like a Brush hog or rage craw. That's what has been producing 3 to 4 lb fish for me. Ned rigs and drop shots in Shad patterns have been catching lots of numbers and quality fish if you are around lots of bait. I've been slinging a a rig through bait balls with fish but only have been able to pick up lots of 2 pounders.
Around 11 or 12 I'll move to humps with lots of structure or run up the river and fish the bluffs. Seems like later in the day on a few specific humps they get real concentrated and I've also found the bite up the river has been better for me if I go up late instead of early.
I have some days free the next couple weeks call or text to book a trip 
Christian Ostrander Guide Service-(209)648-3778