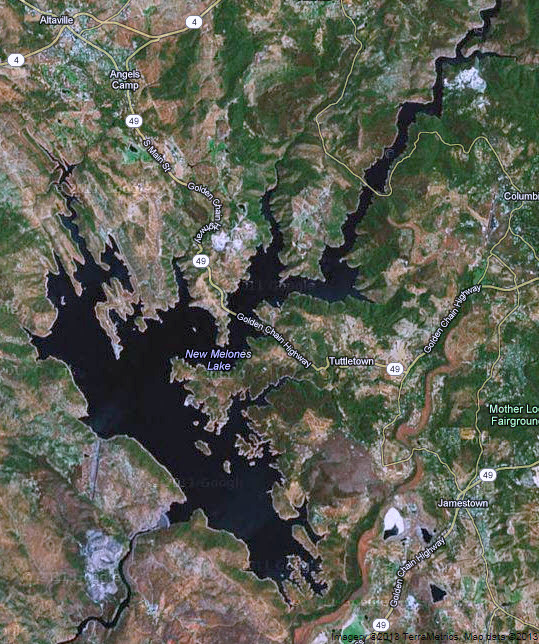 Last Sunday I went out deer hunting on new Melones, at 9:00 I'd had enough of not seeing any deer so I changed clothes and went fishing! I grabbed the IMA finesse popper in bluegill and went to work. Immediately a started catching fish most being 6-12 inches but there were a ton of them. I changed up areas and ran up Angels creek, continuing with the popper. With in the first few cast a 4lb large mouth inhaled the popper.
After one more big swirl in the next half hour I decided it was time to start pulling off the bank. I picked up my River2sea papa mur jig in 1/2 oz and started targeting deeper rock piles and timber in 15-25 ft depth range. I immediately picked up a few chunky spots and continued hoping from spot to spot with similar results.
At 1 decided to jump out even further to try to find a spoon bite. I grabbed a few River2sea sea rock's out and turned on the graph. The started the search began. I started my search in the creek channel making large S sweeps from 30-60 ft deep watching my side imaging. It didn't take long to find a school of fish chasing bait suspended in 20-25 feet over 40 feet. I dropped the spoon and whammy first drop a shad stuffed 2lb spot! I continued to work them over for about 20 minutes before the action began to slow.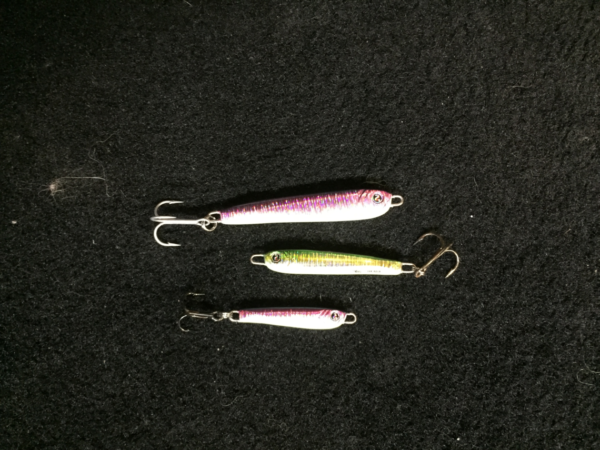 Realizing the fish were still there just not as fired up as when I first found them a grabbed my dropshot tipped with the Reins bubbring shaker in morning dawn. I would watch my bait fall on the graph as it got just above the school I would stop it and give it a few shakes, then let it continue to fall through the school. First drop with that presentation I nailed a solid large mouth. I continued to chase the school catching 1-3 lb fish for the next 20 minutes.
I eventually lost the school, well mistaken started to follow the wrong school. A school of crappie, who were just as happy to smash the bubbring as the bass.
I was off the water by 2:30, but was happy to have been able to put together a pattern late in the day. The shad are already on the move just starting to make there way into the creek channels in preparation for fall. Hope this helps and good luck out there!