RB BASS Ranked #3 among the top 30 Bass Fishing Blogs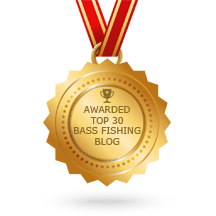 All the Anglers that promote RB BASS want to thank you! We promote the sport of Bass Fishing because we love to do it!
We thank you for following us- a group of 40 Anglers that enjoy sharing our fishing stories with you! We have been ranked the #3 Bass Fishing Blog  in the USA.
There are many other great Bass Blogs out there including Tactical Bassin who ranked #1 those guys do a great job!
Here is a link to check out the top 3o Ranked Blogs in the USA.
https://blog.feedspot.com/bass_fishing_blogs/