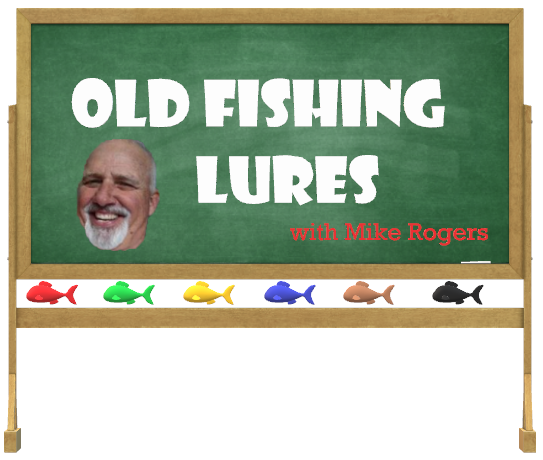 Remember back when you were just a kid and Grandpa would captivate you with old fishing stories and the gear they used. I would sit for hours with mine, not only listening to the stories but him showing me some of the old lures he'd use. Some of them just fascinated me on the ingenuity of what someone came up with to fool the darn fish. The transition from the old to the new of today is staggering, but the old ones a pretty cool.
One of Grandpa's old lures was The Neon Fire Fly. It was made in Stillwater, Minnesota. Little is known about this early lure, but it was manufactured in the late 1920s and early 1930s, by the St. Croix Bait Co. I'm not sure that is the same St. Croix Rod Company of today, but the Neon Fire Fly had a clear nose and was filled with about two ounces of liquid mercury, to make the lure glow, which it undoubtedly did.  I doubt not many of these lures survived, and though not environmentally correct nowadays, the Neon Firefly lures were certainly unique.
Another great lure was Muskie Duck, out of Fox Lake, Illinois. Yup, they even had lures that looked like ducks back in the day! The unique soft-rubber Muskie Duck lure is from the 1940s and was made by Chain-O-Lakes Product Engineering Co. as a surface bait for Muskie, or musky. Grandpa used it for bass! The lure has hooks that spring out to the side upon strike, and the belly has a four-bladed paddle wheel to simulate paddling feet during retrieve. Ingenious!
This third lure is pretty unique as well. It's the Nifty Minne, manufactured back in Minneapolis, Minn. This excellent glass minnow tube was marketed by Joseph Ness of Minnesota, right around 1911 and later patented in 1913. The Nifty Minne, which sometimes is called the Niftie Minnie, has one of the most exquisite picture boxes ever made. The Nifty Minnie is made of celluloid, with silver fittings and screws, and the Nifty Minnie name is engraved on the props. 
So it pays to check your Granddad's and Great Granddad's tackle box, as these are now wanted collectable lures. 
Stayed tuned for others!
RB Bass Angler
Mike Rogers