I got out with the man himself Ron Howe on Berryessa last Sunday, here's how it went.
Water temps stayed between 50-52. Air temp was a low of 36 and a high of 64. The water was stained but not too muddy. Markley cove is now using their main ramp.
When we got on the water there was way too much fog to safely run to the main body, it didn't lift until about 9:30. I got a decent spot draggin a jig from the back of the boat, with it being winter I was using a 3/4 ounce jig trailed with a Berkley Havoc Pit Boss. The Pit Boss makes an excellent trailer this time of year because it is bulky but also subtle. We caught a few other spots early in the narrows on finesse rigs like a dropshot and a dart head. The fish were all on ledges in 30ft of water.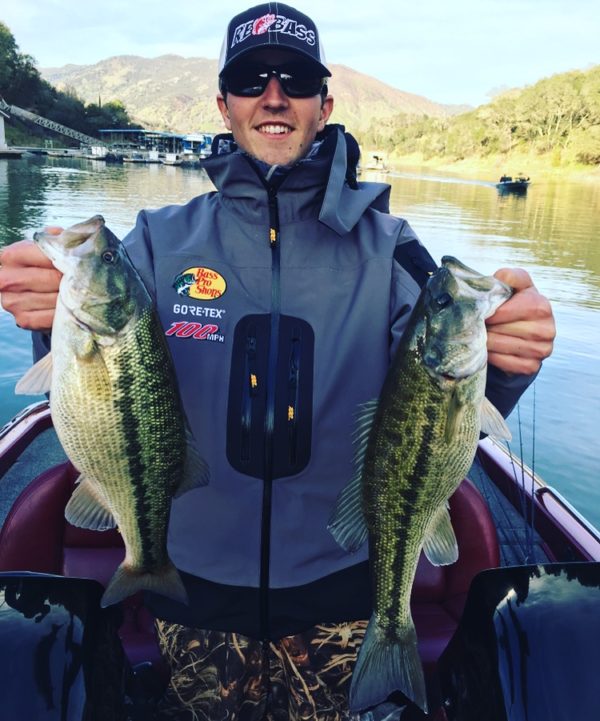 At about 10am the bite had really slowed down so we decided to make our way out to the main body. We noticed tons of fish sitting in the 30-40ft range but they wouldn't touch a thing. We ran around near Goat Island for a little while with no luck. At 2ish we tried to run up north but the further we got the water started to become filled with debris and dirty. We turned around and made our way back to the narrows.
By this time is was about 3pm and the bite was absolute trash. We looked for shallow fish warming up in the sun but didn't find any. We eventually started fishing in the 5mph zone by Markley and caught a few more fish but we had to downsize. I got most my fish either slowly dragging the jig or dropshotting a 3inch worm. Ron caught his on the dart head.
In conclusion it was a pretty tough bite. The water is still cold and no fish had moved up yet. Hope this helps and tight lines- Nick Lynch.