Water Temps 57-61 deg
Water Stained
Weather variable-Clouds-Wind-Showers
Fishing has been up and down, the warm days get Better Bites and the cold fronts have made it tough. Just go and fish when you can and be open minded about your tactics. I found fish in Coves and Guts. I started aggressive , but quickly ended up using Reins Tungsten weights and began to dropshot Bass up to 3.5 Lbs, Morning Dawn was the key. Fish were very fickle, the lake has had a lot of pressure and the weather has been unstable. This Produced fish from Markley Cove out to the Main Body up to 3.5 Lbs.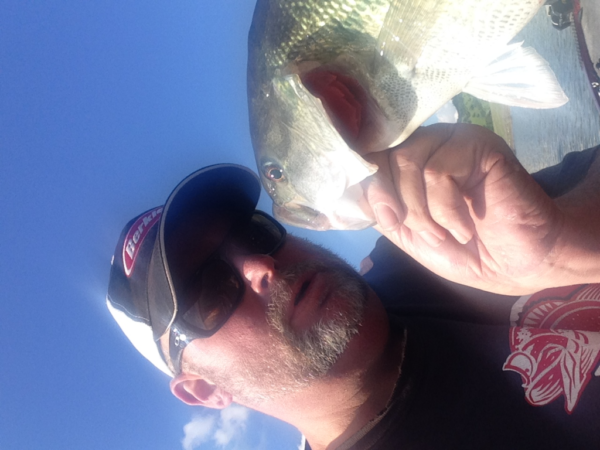 As it warmed up and the wind started to blow, I took out the new IMA Suspending Vibe 70 to give it a try. I was quickly rewarded with a Spotted Bass around 4lbs. This quickly opened my mind on how this new bait could be used. Just imagine a Rattle Bait that you can cast to a target and dead stick it! The bait will slowly sink to 3-5 feet and just Suspend, then I would slowly work the bait with downward rod tip motions with pauses in-between and the fish were knocking slack in the line. It was a blast and they were choking it.  I was using a 7-3″ ABU Garcia Vendetta Rod with a ABU Garcia Revo SX Reel in a 7-1 Gear Ratio. My line was 50lb Spider wire with 15 lb Trilene Fluorocarbon Spliced in.  With this bait you can work over shallow flats, cast at targets such as Rock or Wood and just kill it, let it sink slowly and activate the bait, the IMA Suspending Vibe 70 has a powerful rattle making plenty of noise.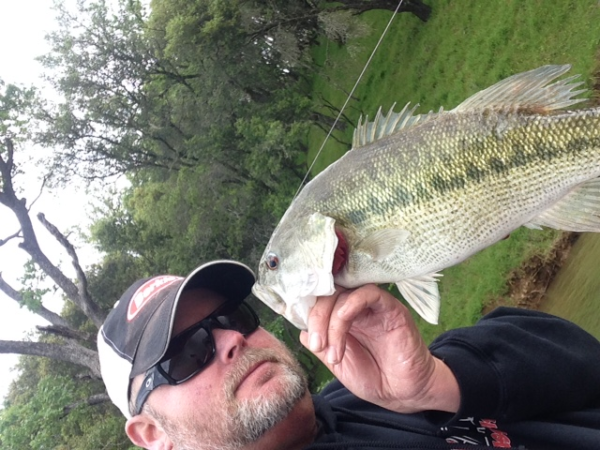 It warmed up a bit so I headed North to the flats, Here I found Bass chasing shad in 1-5 Ft of water. Here I caught fish up to 4.5 Lbs in the warmer water near the flooded brush. Both Largemouth and Smallmouth Bass were up shallow, I was pitching and flipping into 1ft of water with a 1/4oz Reins Sliding Tungsten Football head and a Berkley Havoc Pit Boss in Big Texan. The fish were running away with it!
All in all it was a good day with a solid bag of fish on Lake Berryessa.