Hit Lake McClure this past Wednesday. I haven't fished the lake being this low in years. Lots of smoke in the air which has made things cooler as well. I started off  throwing topwater in pockets off of main points and put a few solid 2+lb fish in the boat on poppers and spook jr.
I tried a underspin and a 6xd crankbait in the pockets and caught 10-15 small fish nothing special. I moved to the points and decided to chuck a River2sea 168 S-Waver around. On the second point I decided to reel it super slow. Rod loaded up and netted a 8.15. We were pretty excited. Snapped a few photos and got back to fishing.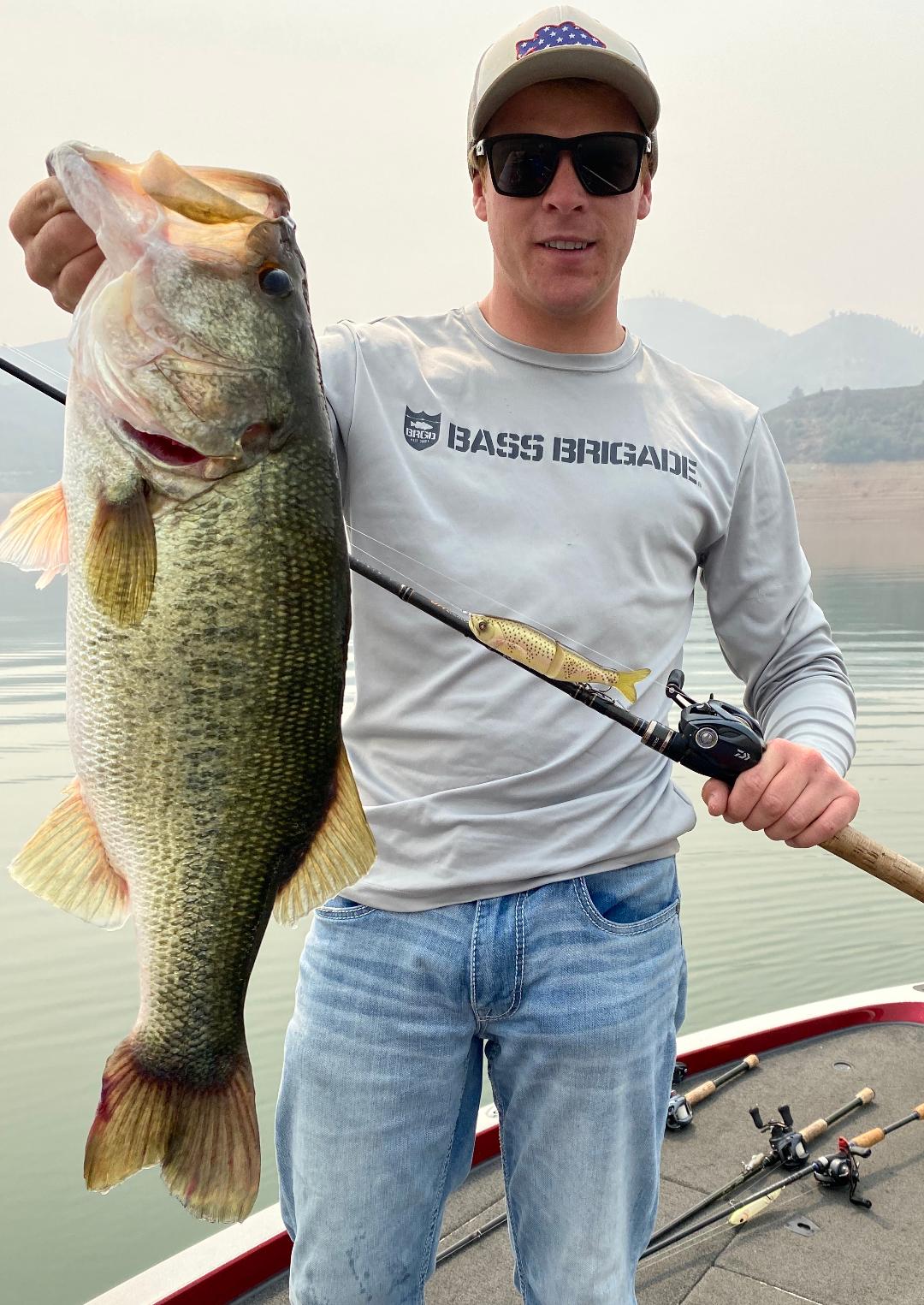 I threw the waver for 3 more hours and only got one more bite which was a 3.5 and I dumped it at the boat. Around noon we decided to check out some deep spots with lots of structure. Lots of fish on the hula grub in 35 ft but nothing big. Idled over another deep spot that I remembered fishing earlier in the year. It set up even better with the water being much lower. Big rock, buck brush, and a ledge that goes from 35 to 60. Picked up a under spin let it sink and once I hit the ledge I stuck one. I honestly thought it was a catfish it didn't move. Ended up being a 5.09 spot! I have a few days left that I am free in September. Give me a call for a trip or shoot me a text thanks!
Christian Ostrander Guide Service -(209)648-3778