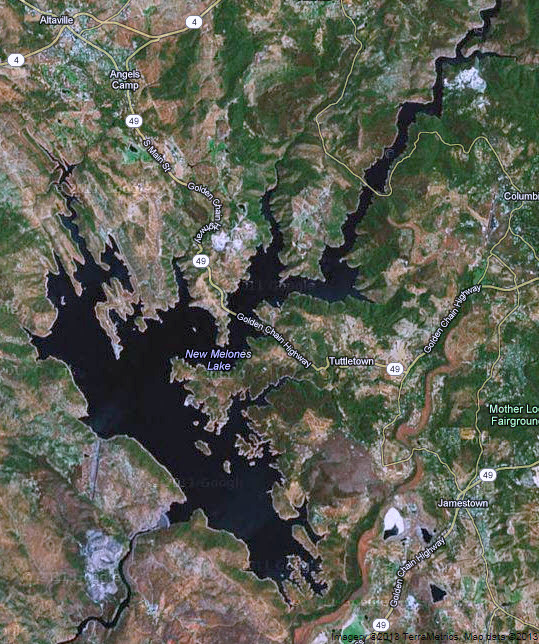 Water temp 63-65
Air temp 61-81
Wind 1-3mph
Clarity 15-20 feet
Clear Skies
This past weekend I fished the inaugural California Swimbait Challenge on New Melones lake with Ron Howe as my team partner. The first word that comes to mind is tough!
Swimbaits in November are normally a staple but this year has been quite a bit different with the high heat and dry weather making for a tough bite. Normally a big Swimbait like the Huddleston 8inch, Deps slide swimmer, Hinkle trout or the Baitsmith will produce some really nice fish but for me throwing big baits only got a few bites with no hook ups.
For us the bite was on the River2Sea 168 S-waver in Light trout color. We landed 6 fish on it all day culling up to our 3 fish limit which ended up weighing 7.18 pounds good enough for 4th place.
The bites we got on the Swimbait came from two very distinct areas vertical bluffs and shady depressions next to boulders. unfortunately the fish wanted the bait in several different ways. A couple of the fish wanted it just slowly swimming using the built in action to get the bites others wanted it just sinking and even others wanted it ripping and pausing.
I was throwing the Huddleston Swimbait in every direction and different way I could think of. I tried uphill, cross the points, dragging on flats, swimming shallow, and swimming deep. None of which landed me a quality bite.
Color changes to the Swimbait also had no effect. The bites that I did get all seemed to come on the holdover color in ROF 12, slowly moving on the bottom. They were very small taps or just weight or a quick pull.
With the seasons changing and colder and hopefully wetter weather on the way the bite should be getting better but for now, it's tough!