My first time Bass Fishing in a boat was in 1976, my stepdad took me fishing with a man named Red, he had a red truck and a red Ranger Bass boat, we fished Folsom Lake, New Melones, Don Pedro to name a few. My first ever cast was with a Devils Horse and I hooked a Double on New Melones. That was it I was Hooked!
My childhood I was lucky, we lived 2 blocks from the Newark Lake, it was free babysitting for my mom. I would leave in the morning and run home to beat the streetlights at the end of the day! Sunburnt, but just couldn't get enough and I would do it all over again the next day. I had a few cool people that taught me some basic Bass fishing skills along the way. Jonnie Jackapozi, Fino Sierras, Robert Styles and Dan Matela, these guys were all cool enough to help out and share tips with the pesky kid I was that was wanting to learn. I had a huge passion for fishing since I was young, and My Mom god rest her sole supported me all along the way. I would watch TV with her, and tell her, Mom I can do that, I can catch them and catch them Big on TV. She never doubted me, she encouraged and supported me.
Delta July TV Show Ron Scene from Bass Hookups on Vimeo.
RbBass Video from Bass Hookups on Vimeo.
In my beginning Tournament years, I was fishing club events with Walton's Pond out of the Bay Area in California. Walton's Pond was a small tackle shop owned by a guy named Jon. I had no idea how good the people I was fishing against were, but this club had sticks as I would later learn. I was lucky that Jonnie Jackapozi took me on as a Tournament Partner fishing out of Skeeter Starfire 175. In a Waltons pond night event at Lake Amador I boated a 9-14 and a 10-14 on back to back casts with a Big Black Jig. The boys knew who Ron Howe was now.

As time moved on, I left the Bay Area and moved to Sacramento I had purchased my own tournament Bass Boat a 1996 Nitro Savage. This is when I learned about more what Tournament organizations existed. In the Bay the marketing of Bass fishing was nonexistent, I never even heard of Pro-Am's. Now I started to fish Stockton Bass. No clue the studs I was gun slinging against back then. All the Delta sticks fished it back in the day, it drew 70 boats but slowly the circuit died with ownership changes.  
My passion to compete grew, I met several great People along the way, and they all pointed me in the right direction. The first person was Bob Kornhauser. He ran a circuit called 100pct Bass. They had just started a Rookie league and said it would be a good place for me to grow my skills in Tournament fishing. I started to really like Team fishing, My Partner Bob Miller moved here from the Bay Area too, and we committed to each other to team fish this circuit. Bob Korny- Kornheauser for some reason saw something in me, he took me to the side one day and said would you like to grow with this sport? I said yes eager to learn more. Bob then put me in touch with Bass Angler Magazine and Mark Lassagne. Now I'm no writer, but currently this was the gateway to promote yourself, print articles. Mark helped me and I was a step ahead already in heading towards gaining sponsorship and growing with the sport.  Randy Pringle gave me alot of oportunties along the way it was up to me to retain those opportunities, Im very thankful for his guidance.

This is when things really started to change, we started wanting sponsors, but did not know much about how to get them, I studied a few books and started to think of a game plan to execute my strategy. I wanted to be ahead of the game- in front of the pack. I wasn't a well-known Angler currently. This is when we started talking about the internet and how it would change the world. Me and my partner Bob Miller knew this was our way to Jump ahead of the pack. I stayed up late for way too many nights to mention, and then I started playing with simple logo design and Idea. We weren't a Mike Iaconelli or a Kevin Van Damn, so we needed a brand that had versatility and spoke to who and what we were all about.
Ron Howe and Bob Miller were Bass Fishing Teammates, but we also worked together. We liked Rock and Roll and we are Niner and Raider fans-so I created our logo in Red and Black with white , most websites or Bass logos were Green-Blue-white or Yellow colors, we wanted to stand out with the first Cyber looking Bass in the world at the time, the Bass logo was created thru Berserk Baits. Since then our logo has changed many times to be up to date. But we were the first Black-Red and white internet presence.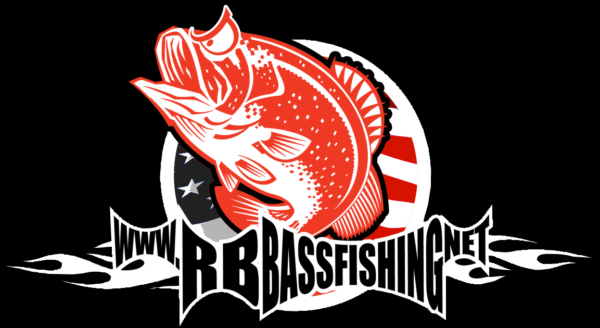 This plan was working very well for us, we were gaining sponsors quickly and doing our best to help promote them in person and in cyber space. There were no social media channels currently, the internet was the deal!
My partner at the time Bob Miller asked me "have you thought of sharing what you do?" I said yes in fact it was a plan of mine, we started off with Anglers who fished the CO Pro Teen Classic, these were Anglers who dedicated their own time to promote Bass Fishing to Teen anglers at these summer events. They would take a kid fishing in a Bass Tournament on the California Delta on their own dime in their own boats. I felt these Anglers had their Heart and Head in the right place. Later, Teens that fished these events became 18 and some joined and grew with RB BASS.
We started small just 2 guys and in 2019 more than a decade later we have 40 Anglers across the Country that share the same Vision, Passion to promote the sport of Bass Fishing. Its been a fun ride with some ups and downs along the way, some Anglers come and go, and some have been a part of RB BASS for over 10 years. Who are we? This is the question we always get. We are a group of Anglers fishing at every level from Joe to Pro and Kayak too! We promote the sport our sponsors and ourselves. In a world where media is king it gives the Anglers on the Team a way to work and promote together from different skill sets. The world is no longer a Hierarchy it's a Network! We were just 10 years ahead in thinking.
Now many of the RB BASS Anglers have become friends and family, we travel together, camp, lodge, and just have fun together! At the end of the day its Fishing! But its the memories we share together that last a lifetime!

Ron Howe and a Tournament Delta Bass
Ron Howe and Bob Miller win 205 boat Championship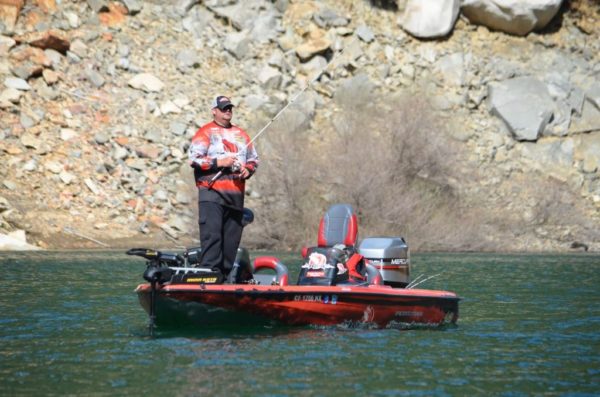 The little old 1996 Nitro ran like a bandit!
Ron Howe with Gone Fishin Marine Mercury Motors and Nitro Boats
Ron Howe Founder RB BASS
#RBBASS