February 17, 18 and 19th was the 2022 Apex Cup Championship on Folsom Lake. 27 anglers headed out of Browns Ravine Marina on Folsom Lake to battle it out to become the 2022 Apex Cup Champion. The first 2 days was the full field cut down to the top 10 on championship Sunday. Here is how Luke Johns described his 3 days of fishing
"The @wildwestbasstrail Apex Cup Championship is a day I will never forget! Fishing a big event on your home body of water comes with a lot of pressure but it's been something I've dreamed about doing.
 On the first day of the event I only weighed 2 keepers which put me in 17th place. I knew I had to go for numbers the second day and I pulled off an amazing day landing 12 keepers which launched me to 6th place.
 On the final day the weights zeroed so I knew it was anyone's game. I pulled up to my first spot and caught a 3 and 1/2 and then landed one other small keeper. I had a gut instinct to go fish the main lake so I ran out there and put another 3lber in the boat. Then I went back to the starting spot hoping the fish had reset, they hadn't. I ended up heading back to the main lake where I finished my limit and at about 1:30 I landed a 3.25. Once I got done culling I threw back out to the same exact spot and got another bite, set the hook and landed a 3.60. When I got that fish in the boat I yelled and laid down on the front deck in relief, I knew I had a serious shot at winning.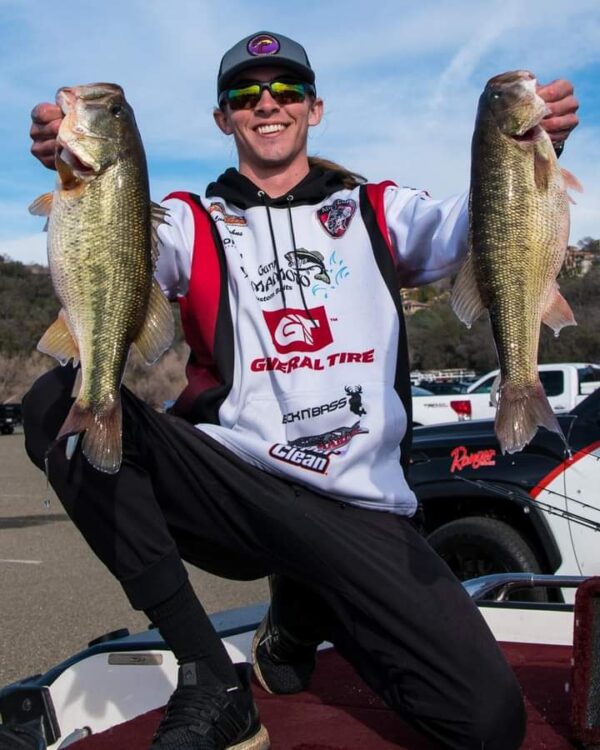 Until weigh in I felt like I was ready to pass out I was so nervous but so excited. I ended up weighing 16.16 which was enough to put me on top of the other 9 anglers the final day. Lifting that trophy was one of the most rewarding feelings having worked so hard for that moment.
The best part was being able to do this in front of my family and a lot of my friends! I can't thank everyone enough for all the support. My sponsors are some of the best in the industry and they make it possible to chase this dream!
Home lake curse…. Never heard of it "
#garyyamamoto
#bucknbass
#picassolures
#ownerhooks
#sunline
#billlewis
#candcmarine
#fishermanswarehouse
#garmin
#rbbass
#nextgenlithium
#youngguns
Huge congratulations to RB Bass Outdoors Angler Luke Johns on his 2022 Apex Cup Championship Win.