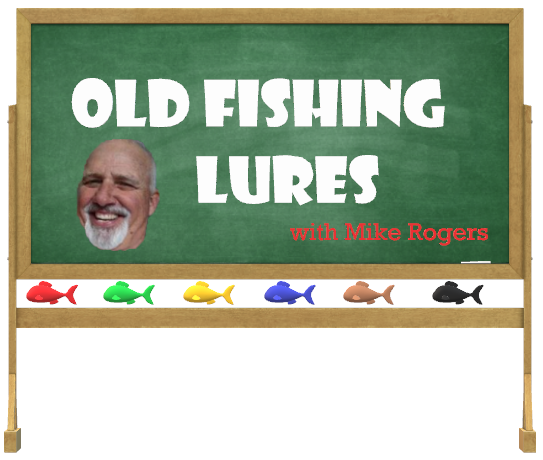 Yup, we are still going through old tackle boxes when I can. Found these the other day.
The first one is the Schaller Three-Bagger, which was made way back in the 1930's, by E.W. Schaller of Mendota, Ill. It only sold for a $1.50, which back in those days was a significant purchase. It's odd looking, being just a big ole chuck of Yellow with a single hook. With it, came a huge pamphlet of instructions, which would make a politician proud. The lure is well made, with a special unique machined and removable hooking device. If you find one, it's probably worth a lot more now.
The second lure I found was a Shoff's Casting Mouse. I have a few top water rat baits and this one looks more real than the ones I have. This one is the larger version of the popular deer hair version, which sold on the market between 1920 and the 1950's. This particular lure sold in the 1930's and it featured bead eyes, a leather tail, and lots of hair. It was meant for Fly fishing, but with a weight it could be cast as a Lure.
The third lure I found was a Royal Brand Fishing Lure out of Canada called a Master Minnow. It was made by the Canadian Bait Manufacturing Company in the 1920's and 1930's. It was much sought after and came in 6 colors schemes. The Royal Brand Master Moinnow comes with a treble hook fixed in the belly and a wagtail flasher in the tail. This one shown, though the photo is of poor quality is the Royal Shinner Color and is in mint condition, in the original box. The Royal Brand Lures and not only scarce but very desirable. If you find one of this your future is probably on easy street.
Well, that's it for today. Go out looking and see what you can find, you never know what fantastic old lure you will come up with. Remember to take a kid fishing and when possible, catch and release.
RB Bass Angler
Mike Rogers